6 Most Concerned Questions About The Series
Darling in the Franxx is a 2018 Japanese science fiction romance anime television series co-produced by A-1 Pictures and Trigger, and animated by Trigger and CloverWorks that premiered on January 13, 2018. Its fame soared while still broadcasting.
Darling in the Franxx
The plot follows a group of 10 pilots, concentrating especially on Hiro's relationship with Zero Two, a human and elite-minded hybrid, who strives to be completely human. 
Along with its popularity, many questions have been raised about the story and the character of the anime.
Today we will give you the answers to the 6 most interesting questions in the series!
Spoiler Warning!
1. Is
Darling in the Franxx
on
Netflix
?
Yes, it's now available on Netflix. You can watch it anywhere at any time!
Darling in the Franxx on Netflix
2. How does
Zero Two
kill her partners?
Zero Two said, "Weaklings die, big deal." She's strong and has no compassion for those who are weak. When Mitsuru collaborated with her, Zero Two tested Mitsuru's skills, leading to Mitsuru's near death. Zero Two is able to kill her partners if they are not good enough to be compatible with her.
Zero Two and her partner
Therefore, I assume that the mutation Hiro suffered was triggered by my Zero Two, since the former partners already had the mutation. What Zero Twowants is someone strong enough to be able to work with her to become her wings. The person could even potentially escape with her. What Dr. Franxx aims by pairing individuals with Zero Two, even when her partners are considered to be dead, is to force someone to change and become powerful enough to form a relationship with Zero Two.
3. Is
Darling in the Franxx
depressing?
Although the love story of Zero Two and Hiro is extremely pure and beautiful, the whole story is still quite depressing. Darling in the Franxx takes place in a bleak post-apocalyptic world where the remains of human civilization have left the surface. Adults and adolescents live in diverse settings. Adults dwell in technologically sophisticated cities within plantations and are invincible, but procreation and interactions between them have become outdated and undesirable. Artificially-created infants referred to as "parasites" are stripped of their personality and are trained only to pilot Franxx in pairs to protect humanity.
Children are kept in isolation from adult society in environments nicknamed "birdcages" which imitate that of the past period so that they can learn the emotional reactions needed to pilot Franxx. The whole atmosphere of this anime is deep and nebulous. And the ending is full of sadness and unsatisfying and I personally think Hiro and Zero Two's sacrifice is unnecessary. So Darling in the Franxx is a depressing anime. 
4. Why is
Darling in the Franxx
ending bad?
The story of Hiro and Zero Two is about more than a peaceful end to their earthly lives, about real beauty, and especially Japanese aesthetics, and the concept of wabi-sabi.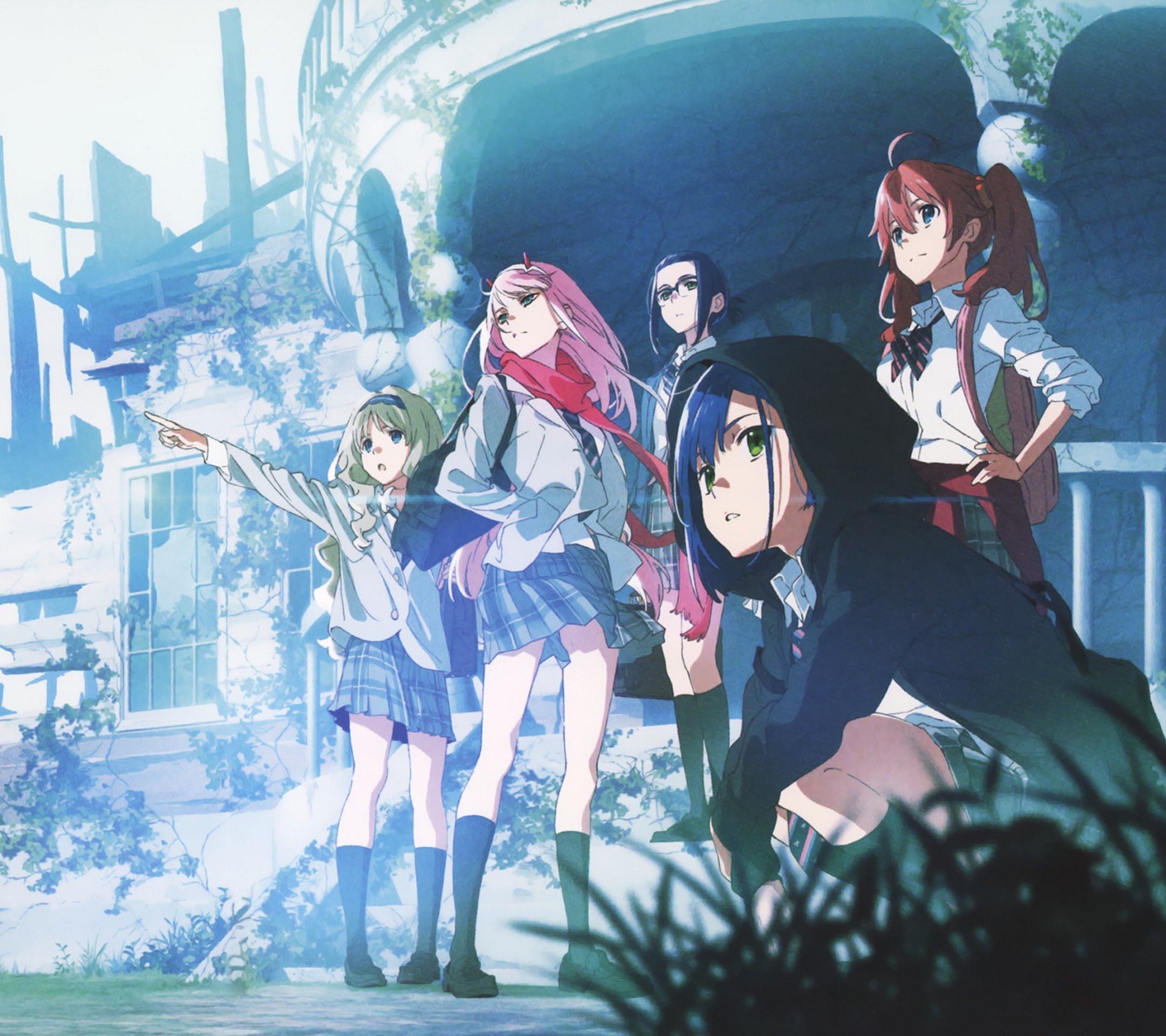 Darling in the Franxx
Wabi-sabi is the worldview and esthetic where beauty is found in things that are flawed, imperfect, unfinished, asymmetric, temporary, ephemeral, and impermanent, and brief moments in life and everything in general.
The ending is not what most of us wanted, but it might be the right one.
5. Will
Darling in the Franxx
have another season?
At this point, there is no clue that the second season is going to be released.
More information about Darling in the Franxx Season 2 here!
6. Is
Darling in the Franxx
manga still running?
The manga has ended after 8 volumes. The last vol was released on April 3, 2020. 
Darling in the Franxx manga
Visit our collections & get the hoodies & figure of Zero Two now to show the love for your favorite series!: Darling in the Franxx Merchandise